Q. A. Bradford Professional Services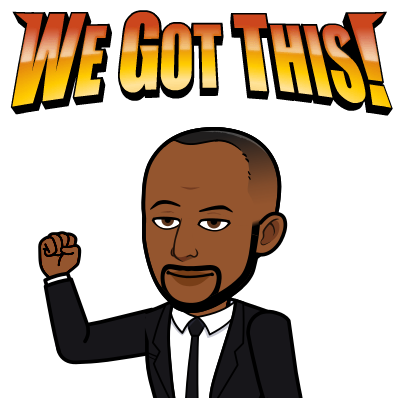 For more info:
Call or Text ‪(858) 769-9232‬
Greetings,
While I no longer model as I used to, I am now in partial retirement. On occasion I'll do fine art life modeling for close artist friends. However, most of my time is spent in Equal Employment Opportunity advocacy in the workforce at large and the arts. Any photographers or artists interested in hiring, please understand my time and visibility are extremely limited so kindly be very detailed and flexible in pursuing a collaboration with me (MAR $200).
A good exploration of my work and philosophy is found here:
https://favoritehunks.blogspot.com/2015/11/inspiring-collabaoration-qabradford-by.html
Greatest Appreciation,
Q.A. Bradford, MS CRC
http://linkedin.com/in/qabradford/
My current projects as are as follows and I'd be happy to be of service here:
QABPROSERV.COM – Men's Talent Management, IG @qabproserv
My private practice focuses on applying my Master of Science in rehabilitation to an art therapy model of not just image consulting, but also toxic masculinity detox and personal development. Through myriad modes (masculine gender modeling, digital imaging, portfolio development, psychological concept exploration, career planning and resume development) I provided a guided studio and on location experience for male personal development. Not only does a client gain paid modeling experience (MAR $25) and the tools for a comprehensive portfolio, he also but also the faculties for life and career planning. My past Clients include IFBB Pro Nick Bustos, Kristen Bjorn actor Gabriel Taurus and Alvin Scioneaux of the ex-Chargers NFL athlete.
Broker's Building Art Gallery Board (BBAGB, brokersbuilding.com) – The Grassroots Art Gallery, IG@brokersbuilding
Located by Balboa Park, the BBAGB began out of the gritty roots of a four-decade old art collective located in Gaslamp of downtown San Diego. Through the walls of the now gentrified Broker's Building—a monument to the Gold Rush era ingenuity of Levi Strauss—many famous and infamous artists breathed life into their works, perhaps the most notable of Broker's Building legend, Shephard Fairey of the Obey brand. The new location continue the tradition as non-profit private foundation dedicated to providing space for all creatives and especially supporting disabled, senior, LGBT and BIPOC communities. The collective advocates for our first amendment right as it protects the freedom to assemble, press freedom, religious freedom, artistic freedom and gender and sexual expression freedom. These are all integral freedoms in protecting the voice of a functioning democracy.
If you are a performance artist, visual artist or sound artist; a producer, director or location scout; a holistic health practitioner, independent event planner or collectibles dealer, please contact the BBAGB at [email protected]
ARTS & EQUAL WORKFORCE ADVOCACY
The creative workforce has always been threatened in the United States due to the limited understanding of our most powerful and most primary amendment, the First Amendment. While this amendment protects religion, press and speech, this also entails other freedoms thanks to social science progress in areas of civil rights, women's studies, disability, gender and sexuality. The history of oppression in the US includes slavery and women's suffrage, but carried on into McCarthyism and the Red Scare in which pulp fiction, comics, pin-up magazines and beefcake photography was banned and burned. As well, professionals in these industries were blacklisted, causing irreversible damage to the careers of people who built Golden Age Holywood and the American film industry. While we have many more civil liberties now, post Stonewall and post Information Age, political powers are still at work, forcing Christina mores on sexual minorities as well as conflating modeling, adult performance and even intimate medical work such as surrogacy, sexology and LMFT with sloppily written legislation. Although legislators may mean well with laws like SISEA, SESTA/FOSTA, etc., by not including a well-rounded group of professionals like artists, performers, publishers and therapists, industries are again being threatened under antiquated laws of lewdness, obscenity, etc. We can all keep the internet safe without censoring platforms and accounts.
Let's join forces to keep the internet safe, yet stop the criminalization of creativity and sexual expression!
Modeling and fitness image baselines and headshots

Career, education, and vocational rehab counseling
Arts and entertainment portfolio development
Men's gender and sexuality peer support
Please connect an instagram account from the dashboard.